Poets,

Poetry

&

Spoken

Word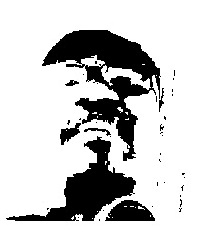 Poetry, word up! This page was prompted by an event on the 8th November 2014 whereby a group of people participating in a workshop entitled: "Making Leeds welcoming and changing political discourse about asylum seeker refugees." learned 'the' meaning of the term 'kola'. Among this group of enthusiastic people was an even more enthusiastic person called Dumi Senda.
Towards the end of the workshop Dumi gathered everyone in a circle and asked us to all join hands while he read out a poem. He instructed us to shout out "SO WHAT" every time he finished saying 'Black, White Brown, Mixed….'. So that's what we did, it come up at least twice during the poem, everyone shouted with joy as we all broke kola!
Following this our representative asked Dumi about poem, 'Is that your poem?'.. 'Are you a poet?' … Dumi smiled and said 'hold on a minute, I have a small gift for you'. He went to his bag and came back with a signed a copy of his book entitled: 'When the Soul Awakens'. What a wonderful gift eh? The poem that he read is featured in the book plus many more beautifully written ones. This book would make an amazing gift for anyone interested in poetry, Africa, multiculturalism and unity! 
Dumi Senda (Mini biography)
Dumi Senda is an internationally acclaimed award winning poet, children's author, and peace activist. He is also an Ambassador for the Zimbabwe Educational Trust. He has performed in honour of President Nelson Mandela and has been a guest speaker at the United Nations in Geneva and the UK Houses of Parliament.
He has been a winner of the Zimbabwean Achievers Awards and a nominee of the BAFTA Awards. He has been personally mentored by legendary Civil Rights Activist and poet Clarence Thompson O.B.E., appeared on stage and performed with the world famous Royal Philharmonic Orchestra, shared platforms with members of the European Parliament and a CNN Hero of the year, and has been a plenary speaker at the Oxford University Pan-African Conference along with several African leaders, including government ministers and the current Acting President of Zambia, Guy Scott.
Dumi has been published internationally; his debut children's book "The Day the Sun promised to smile FOREVER!" has been translated to three languages with all the proceeds donated to Innocence in Danger, a children's Foundation created at the initiative of the UNESCO Director General to raise money for summer camps catering for victims of child sexual abuse in more than 32 countries. His poetry has been published in several countries including Zimbabwe, Ghana, Germany and Canada, with some publications being used to educate children in Uganda. Dumi has supported global philanthropic initiatives, including the Sarajevo International Peace Conference, Planet Aid, Save the Congo, Academia For Green Africa, AFRUCA Children's charity, Haiti Earthquake Disaster, Pakistani Hope and many others.
Benjamin Zephaniah
Another proponent of multiculturalism and freedom of movement whose work is much admired is the Dreadloxt Rasta, 'Sir' Benjamin Zephaniah. We never knew the extent to which Benjamin was a revolutionist until we eventually took a more in depth look at his work. Delving into his poetry and interviews has helped reveal unto us how dynamic is the man, sincere, committed and of course talented. True to his word, Benjamin uses his talent to reach people all around the world, especially young people, and the excluded. Benjamin seeks unity, equality and justice. Not only for humankind, but enriching his humanity through his abstinence from animal derived food, yes you got it, Benjamin is also an animal freedom fighter
So much so that he even wrote the foreward of a book written by the incredible
Keith Mann
,
From Dusk 'til Dawn

. 
Like more and more people of today Benjamin exercisers his choice not to partake in the suffering of other sentient beings. There is a lot more to said about about Benji, but we'll have to leave that for another day. But if you see him, please beg fi get in touch with we, as we'd like his support. We'll leave you with one of Benji's favorite recipes which is based on his love for the for
'The British'
and all things equal, stay tuned!
johnny Solstice!
Yes johnny prefers his name spelt with a lowercase j, rather than an uppercase J. This sounds about right, right inline with his disgust with number 10 downing street, the whole street, parliament, house of common frauds, the metropolitan police, the royal mockery and rest of the ruling class. We have a whole incomplete chapter on johnny already, but here is a brief one two, he 'is a performance poet and photo-collage artist. He escaped child abuse as a teenager, fleeing to a similarly seedy situation in 1970 Soho, and incarceration in Feltam Psychiatric Borstall, and later gaining a Koestler art award. He has been described as many things: a poet, a word wizard, lyrical genius. He has used his gifted tongue to attack hypocrisy and oppression of all kinds with a humour at once subtle and biting. With a well tuned bullshit detector, he upholds a quintessential British talent to make us laugh at ourselves'. And so it goes, johnny is a survivor of the medical psychiatric industrial complex johnny has directed and produced films about the hypocrisies of the psychiatric state, check the vid.
Also see ILIFFE.COM for more about the lyrical genius johnny solstice – EXCLUSIVE: Check out some johnny's POETRY @ WORDPRESS – Some of johnny's ART @ – Also follow johnny @ mixcloud: DreadCabbage – johnny solstice on YOUTUBE
Anne Clark
It was the great johnny solstice noted above who put us on to the great Anne Clark, who like johnny, Benji and no doubt Dumi and Jimmy too, are for the abolition of violence and discrimination, not only towards our fellow humans but also to our animal brethren and planet. Anne
 is an English poet, spoken word artist, songwriter and electronic musician. Many of her lyrics deal critically with the imperfections of humanity, everyday life, and politics.
She is the daughter of a Roman Catholic Irish mother and a mixed Scottish and Welsh Protestant father. 

Anne left school at sixteen having never been able to really "fit in" with the constraints of the education system (wiki). 

It was Anne's poem called Toro that inspired us to look her up. Despite starting in the early 80's Anne is still going strong and has been very successful. 

When you have people doing microphone checks to this 

high standard you know you've they got the X-factor 😉 Read More
Jimmy Davis Mc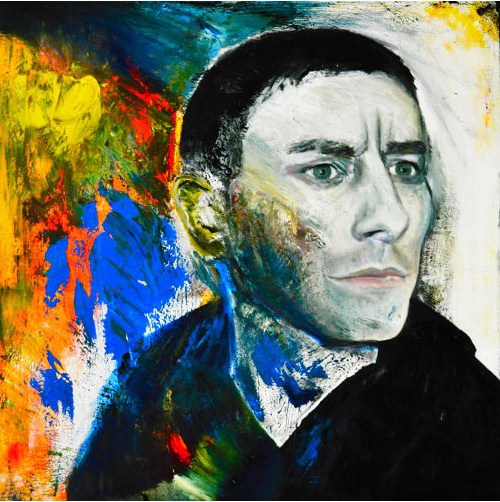 Also see menu/index: info/poetry/(more poets)