Little London Community Building Project
ॐ ☬ ☸ ☯ ☪ ✡ ✞



"In the heart of thy garden plant naught but the rose of love" ~Bahaullah
In January 2015 we set out to engage with the local Bahai community. Until then we knew little about the Bahai faith other than a few verses from one of their great leaders which we felt has great significance in this day and age. In particular, the terms pity and compassion are cited as qualities that make up a good person, and that in the act of eating non-human animals such qualities are dulled. While the majority of Bahais exempt themselves from making this shift of compassion there are many who realise that in order to change the physical world around them for the better, that they must also be prepared to change their internal worlds making a spiritual shift towards a whole plant based diet. A spiritual shift as it necessitates the sacrifice of something that we have come to take for granted in affluent society, our animal brethren, who throughout history man has 'reduced' to the status of plants, as though they were merely a commodity. Certainly not the food determined for mankind in the beginning as observed by Abdu'l Baha.
Indeed this spiritual shift is a vital one, one which carries much importance for the planet and all that dwell on it, one which synchronises the evolution of human conscience and awareness with corresponding gains in environmental stability, vast improvements in physical/mental health, and the utmost vigour and energy driving the attainment of social justice, peace & love.
This seems quite fitting with the aspirations of today's Bahai community who have embarked upon a 20 year strategy to spread peace & love throughout the world by initiating community building projects around the world that seek to enable the youth to better tend to the needs of their local environment. These community projects are grounded by common values that we all share. Virtues such respect, kindness, tolerance, honesty, commitment and so on, are the basis for equipping the youth with some foundational basics while simultaneously helping build their confidence and enabling them to serve and transform their communities whilst developing their character.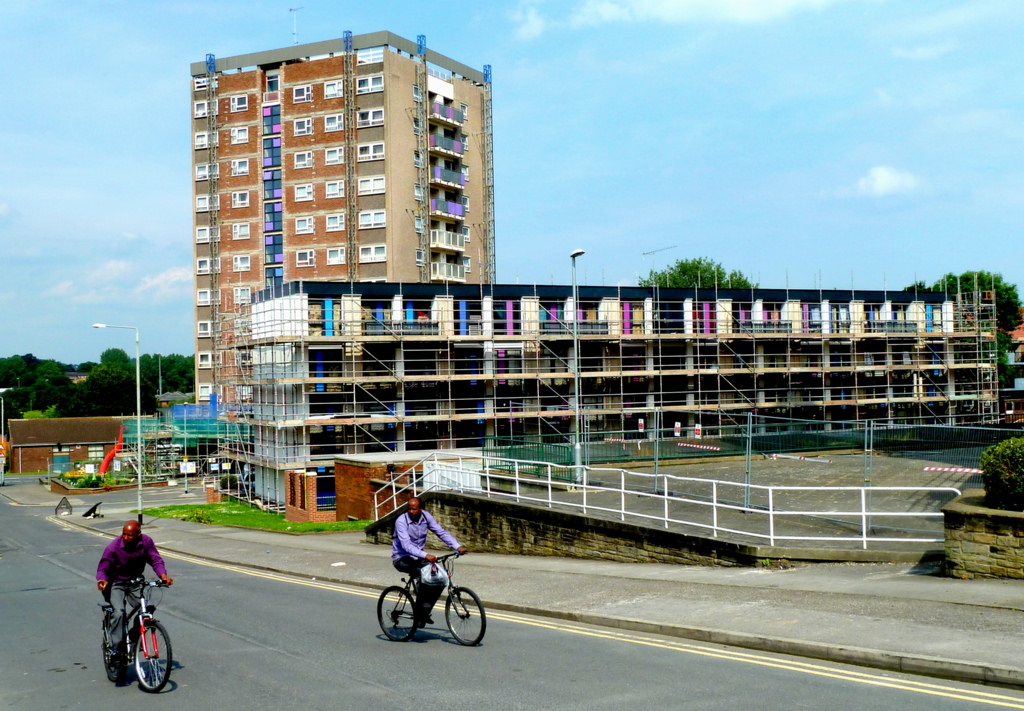 We are fortunate enough to have one of these projects in the Little London area of Leeds which provides a safe space for pre-adolescents (5 – 12 years of age) and junior youth (13+ years of age) from 12 PM – 2:30 PM every Sunday afternoon at Little London primary school. All are invited, and light refreshments will be provided. The project has been running since 2013 and we have been supporting it since February 2015. Why not come and make some new friends and meet the facilitators/tutors? Most of who are DBS certified 😉 The project provides training for anyone who would like to get more involved so please do not hesitate to get in touch.
One of the reasons why West Yorkshire Bahai opted to focus on the Little London area was because it has been one of the most neglected innercity locations that has received little input and investment over the years. Some of the poorest and most deprived families wind up in this area, and while it is one of the most culturally diverse communities in Yorkshire, there is no social platform outside of school for the local community to integrate and contribute to its social development. We hope that this project will go some way in facilitating this. As such we will be present on Tuesday 8th of September 6:30 – 8:30PM at the new Little London community centre on Oatland Lane, to see how we can help make Little London an even better place. Please come along 🙂 Hope to see you there!