Transforming With Poetry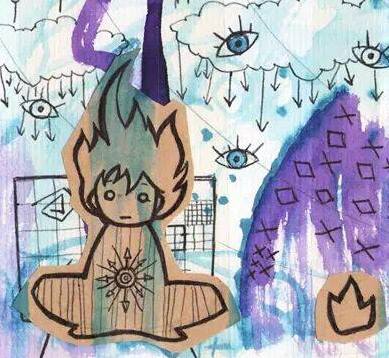 We love Inkwell, the mental health creative arts and Veg Cafe! Well, following our return from Yarl's Wood Nazi detention centre in Bedfordshire UK, we wound down at Inkwell for an evening of poetry.
We listened to some beautiful poetry from the likes of Sally James, Jimmy Andrex and many more, some of the videos can be viewed via the  Transforming with Poetry facebook page, and youtube channel. There were also entries from some of our very own seeds of truth Kalisha Hamilton 'Tommy' and Darren Sunderland 'The British'
"Transforming with Poetry takes place on the 2nd Saturday of every month at 8pm. There are great poetry events happening in Leeds, but until the creation of Transforming with Poetry at Inkwell nobody was offering a poetry night with the explicit commitment of taking poetry into the battle ground of sustainability and social justice, beyond the sometimes narrow boundaries of art for the sake of itself" …"Diversity is another feature of Inkwell, as other well-known poets such as Rob Miles or Pitman Poet from Mexborough and group performers such as WAST (Women Asylum Seekers Together) and poetry translator Lizzie Lowenstein have made…." (read more)
Click here for more poetry or select 'Info' > 'Poetry' from the menu.