Here are details of the Summat New gathering next Saturday (8th November) at Leeds University. Hands Off Our Homes will be joining with Fuel Poverty Action and the Edinburgh Coalition against Poverty for an open discussion about how we can organise against attacks on welfare and living standards, including the bedroom tax, other benefits cuts and sanctions, and the rising cost of basics like heating. We hope some of you will join us, and also take part in some of the many other workshops on offer. Read below what the organisers have to say – but first, just a couple of reminders/other dates for your diary:
Next Hands Off Our Homes meeting – Wednesday 5th November at 7pm, at the UNISON offices on Woodhouse Lane (near the universities and Fenton pub) Text 07930 966205 for more details. After this we will be continuing with monthly meetings, first Wednesday of every month.
Open meeting on welfare changes, hosted by Leeds Tenants Federation and featuring representatives of all the main parties (including the Green Party). Come and tell them we need an end to the punishing and stigmatising of people on benefits. Register by emailing admin@leedstenants.org.uk or calling 0113 3783007. More details here.
And don't forget the consultation about next year's cuts to Council Tax Support – see our blog here for more details and ideas for letters you can send to your councillors and MP.
Join us for the launch of Leeds for Change!
Saturday 8th November, 9am – 10pm
Leeds University Union
Get connected, share skills and join in action for change, with a day of guest speaker panels, workshops hosted by groups from Leeds and further afield, films, art, singing and lots in between for all ages! The full programme is now available, so check it out!
Guest speaker panels will feature:
Paul Mason – Channel 4 Economics Editor, prolific author and digital media guru
Pragna Patel – Founder of Southall Black Sisters, activist and listed in the Guardian's 100 Top Women
Clara Osagiede – RMT representative, powerful living wage campaigner for London Underground cleaners
Eleanor Lisney & Armineh Soorenian – Sisters of Frida, a Disabled Women's Cooperative
Aderonke Apata – Lesbian from Nigeria fighting for asylum in the UK & campaigner
Representative from Edinburgh Coalition Against Poverty – campaign group fighting austerity measures
In the evening, we will be celebrating with dinner cooked by The Real Junk Food Project, music from Leeds choirs, and comedy from Chris Coltrane.
The event is FREE to attend, but donations towards running costs can be made through Tidal's page on LocalGiving. This means we can get gift aid, and from Tuesday 14th October your donation will be doubled!
Leeds for Change promotes social change across the city. We aim to connect groups, improve access and facilitate the sharing of resources and skills amongst those who share a similar vision for Leeds.
We're putting on this event in collaboration with the wonderful Economic Justice Project.
Want to help with the day?
We are looking for people to help with everything from sign language interpreting to helping people register, so find out more about what's involved and email volunteering@leedsforchange.org.uk to join our volunteering team.
…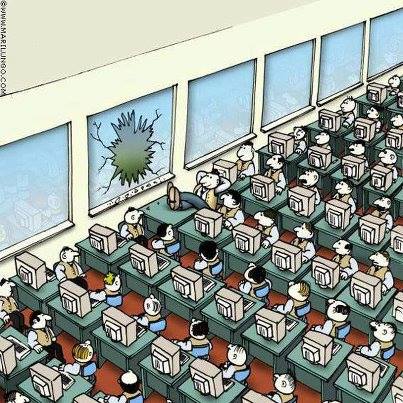 We have a journalist looking to write about the new pilot scheme whereby selected JSA claimants have to do 35 hours a week supervised jobsearch. In the Leeds-Bradford area this will be claimants who have already been unemployed for some time and as I understand it have already been through the Work Programme. the contract for the scheme is run by A4E, who will be getting millions for putting people through largely pointless activities which they could have done on their own without having to be locked in for 35 hours per week – to perform the miracle of producing jobs out of thin air. Please, if you or anyone you know has been selected for this scheme, can you get in touch with us for a chat, or write to us about it at the email address below. If phoning/texting please ask for Ellen on 07930 966205. We need to get the public informed about these abuses of claimants, and the info you give us can be very useful – not just for this journalist but in general for the campaign. We would of course be extremely careful not to give away anyone's personal details or do anything which could put them at risk of being sanctioned!