Leeds Solidarity Network
Leeds Solidarity Network (LSN) is a group of people from various campaigning and organising backgrounds who united in response to the rise of racism, particularly from far right nationalistic political parties, and the increasing anti-immigration rhetoric forwarded by the media.  We have a range of approaches, but share a similar understanding of the way racism feeds on economic and social misery, and is fostered by political rhetoric and discriminatory policies which create division and fuel racist scapegoating.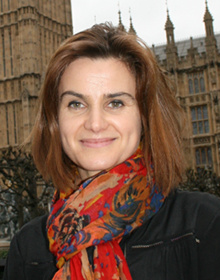 We want to develop effective strategies to help bring about practical solutions to issues like racist policing, right-wing attacks, islamophobia, immigration controls, discrimination in the welfare system, and the vicious asylum system. We also want to create inclusive conversations around the real, structural causes of our economic and social problems and our lack of political power, and especially around the impacts of austerity, welfare and service cuts on all our lives. We want to bring an anti-racist perspective and practice to our collective struggles around these issues, as a basis for real inclusion and solidarity
First Degree Murder of Ex-Paratrooper Chris Alder R.I.P.
On the 15th November 2014 we had the opportunity to meet Janet Alder the sister of Christopher Alder, a British Paratrooper of Caribbean descent who in 1998 was murdered by police officers in Hull, East Yorkshire. Janet explained the extent of racism in the police force based on her struggle to get justice for Chris over the last 15+ years. Since the murder Janet has fought tirelessly to get recognition for what was clearly a deliberate and reckless attack leaving Chris needing urgent medical attention while he was left to die on the floor of the police station reception.
Janet had to fight rigorously in a legal battle against the police and the crown prosecution that itself sought to protect Chris's murders. Despite numerous victories and acknowledgements from the police new incidents have arose and the case continues.
It seems obvious from the first video that the officer reporting back to the duty officer is covering up what happened to Chris between his arrest and delivery to the police station. It is obvious that 'unreasonable force' was used on Chris which left him lying on 'death's door'. The officer was clearly exhibiting some degree of fear whilst he told lies to the duty officer (admission of guilt). If any degree of urgency had taken place in seeking medical attention for Chris, then he would still be with us today.
However, no such effort was made, and information was provided that assured that medical attention was delayed, one of the first things the officer said was "there's nowt wrong with him, he's right as rain" referring to Chris as he lye dying on the floor. Unreasonable, excessive and grievous force was used on Chris and medical attention intentionally delayed. Christopher Alder was murdered by East Yorkshire Police on the 1st April 1998. In essence not much has changed over the last century which regard to state sponsored racism.
The British Police Force consists of 96% white people. Black people who take up roles in the police force experience all manner of racial abuse and inequality, as documented by Runny Mede. Racism is rife in the police force and continues to grow in the UK with the rise of the EDL and UKIP, with the conservatives and liberal democrats not far behind. The Labour Party still has blood on its hands. The Green Party is the only viable voting option for 2015 although they must still improve on race relations. The disproportionate handling of black and ethnic minority group members by the police, click here.
JURY CONCLUDES

MULTIPLE POLICE FAILURES

LED TO 1985

SHOOTING OF CHERRY GROCE
On the 10th July 2014 an inquest jury found that the death of Mrs Dorothy "Cherry" Groce was the result of serious and multiple police failures on the part of officers across the ranks. Lee Lawrence:
"We have always known that the shooting of our mum was not an accident. For 29 years the police have had a copy of the report which clearly identifies the multiple, serious failures behind the shooting. However, that report was not shared with my family until the run up to this inquest. The verdict of this jury serves to break the silence in which we have suffered since the shooting in September 1985. My mum is the hero in this: she inspired us as a family for fight for the truth. Today the truth is our victory."
INQUEST:
"It is vital both for the family and public interest that when citizens are shot by police officers, there is a robust and fearless inquiry into the appropriateness and lawfulness of that use of force. However cuts to legal aid mean that similar cases may well not receive this kind of vital public scrutiny… "Cherry Groce's shooting also raised important concerns about the oppressive policing of the black community and the use of lethal force by the police generally: concerns as pertinent now as they were three decades ago."

"The shooting of Cherry Groce was devastating for her and her family. Their 29 year struggle for accountability included a lengthy battle to obtain public funding to be represented at the inquest, in circumstances where apparently unlimited funds are available to the Commissioner and individual police officers. Legal aid ensured the first and only rigorous public examination of the evidence which has resulted in today's welcome conclusions. (read more)

In 1985 Assistant Chief Constable John Domaille of the West Yorkshire Police – an expert in armed police raids, conducted an independent investigation into these events. His findings were never shared with our mother and were only shared with our family late last year after a lengthy battle for their disclosure. His findings , which have been formally accepted by the Metropolitan Police Commissioner, concluded that the raid should never have gone ahead and created "grave" and "unnecessary" risks for members of the public "which should have been avoided". (read more) – The Cherry Groce Foundation – Anthony Walker-Foundation
Environmental Racism – Food Empowerment
More over, mainstream science has known for a long time, many of the affects that dairy products (milk, cheese, cream etc) have on people from black and ethnic minorities but yet have gone out of their way to promote its use within this group.