Ecotherapy: Growing Good Mental Health
'Ecotherapy' has been identified as a practical strategy for helping people cope with stress, anxiety and other mental/emotional sensitivities. In many cases ecotherapy has facilitated people's recovery from such 'conditions'.
"Ecotherapy is an intervention that improves mental and physical health and wellbeing by supporting people to be active outdoors: doing gardening, food growing or environmental work."
So far, our Kitchen Garden has accommodated at least 30 visitors over an 18 month period. No less than ten of whom experience enduring mental health issues and/or emotional sensitivities. All can be said to have benefited in some way by visiting the garden and/or participating in light to moderate gardening activities. Activities may included: general weeding, breaking up and tilling the soil, painting, planting, pruning, watering, harvesting fruit & veg and much more! There is never a shortage of activities, many of which can be tailored to suit the needs or preference of the individual person or group. Groups are usually small ranging from two to five participants at any one time.
Growing food for the needy seems to be having multiple positive effects not only for those consuming the food but for those involved in the growing. In some cases volunteers have progressed to helping out with our monthly feast for the homeless and vice versa.
Reconnecting with the soil carries multiple benefits. On a biological note: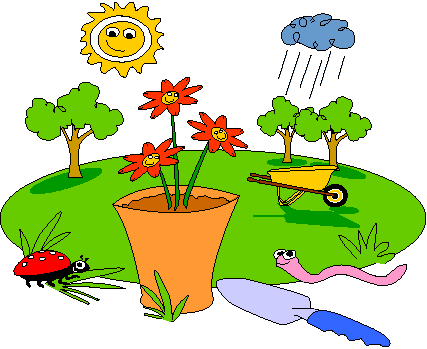 "Mycobacterium vaccae is the substance under study and has indeed been found to mirror the effect on neurons that drugs like Prozac provide. The bacterium is found in soil and may stimulate serotonin production, which makes you relaxed and happier."
"Lack of serotonin has been linked to depression, anxiety, obsessive compulsive disorder and bipolar problems. The bacterium appears to be a natural antidepressant in soil and has no adverse health effects. These antidepressant microbes in soil may be as easy to use as just playing in the dirt." (Bonnie L. Grant)
Mental, Emotional & Social
Ecotherapy uses a life course approach allowing people to develop skills and positive social relationships; it builds strength and resilience with benefits for individuals and the whole community; it develops sustainable, connected communities that challenge stigma and promote inclusion; it integrates physical and mental health, particularly for groups who are reluctant to increase activity levels; and finally ecotherapy promotes purpose and participation enabling people to build self-esteem and confidence levels.
In a recent study, participants were experiencing mental health problems ranging from mild depression and anxiety through to more severe and enduring conditions such as schizophrenia. People said they felt included and part of a community group; they found this satisfying and gained the confidence and desire to be sociable and interact with other people. Ecotherapy offers a unique way for people with mental health problems to improve their physical and mental health, and manage their condition. For many people it was used alongside another treatment such as medication and was part of their recovery plan. Demand for health and social care services and medication can be reduced… Social prescribing models where GPs prescribe community-based, non-medical interventions should be integrated into care pathways. This will allow GPs to easily provide access to non-medical interventions like ecotherapy while increasing patient choice and strengthening community-based health resources.
Ecotherapy successfully engages isolated and excluded people
Ecotherapy is community based and challenges stigma and promotes inclusion
Takes place in nurturing, safe, and on-judgmental environments

Reduces social isolation and increases connections between people and across communities

Builds personal resilience and social networks

People with mental health problems join community activities

Improves both physical and mental health including physical activity levels
Ecotherapy & Learning Disability
We can work with specialist learning disability mental health services:
Ecotherapy can help deliver a Mental Health Strategy for people with learning disabilities

It promotes healthy lifestyles, supports people to change health-risk behaviour

People are more active and value being active more
Encourages learning and skills development, a pathway to education, training and employment

Offers purposeful activity that benefits the community and the individual
Everyone can take part, with age-appropriate groups and activities that can be adapted for all needs and abilities
The evidence about the benefits of ecotherapy need to be more widely disseminated and made available to GPs across the U.K. and beyond. Both governmental and third sector partnerships must commission services in ways that achieve better health outcomes and address health inequalities across the board.
Anyone able to donate to the kitchen garden project may do so via the paypal button.