Come

As

You

Are:

Disability

&

Sex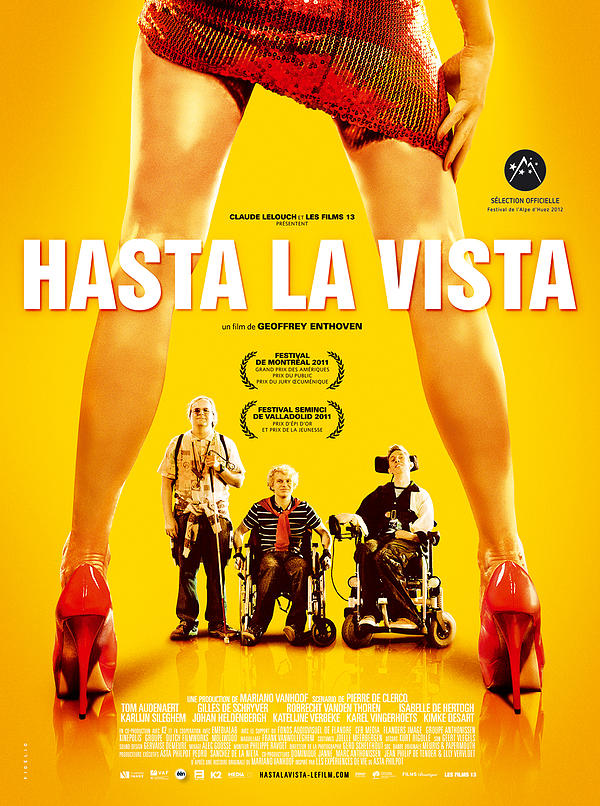 On the 13th of November 2014 we attended a film screening at Oblong Cinema (Woodhouse Community Centre). The feature film was entitled 'Come As You Are' (aka: Hasta La Vista) and was based on a true story that featured in a BBC film documentary shoot in 2007 entitled 'For One Night Only'. The documentary followed a group of three people all with physical disabilities who like many others with disability felt that their potential to find sexual partners was inhibited by their disabilities. Of course one cannot legally by sex in the UK which meant that the trio had to travel outside of the UK to fulfil their mission. The trip was initiated by one of the three parties 'Asta Philpot' who had already succeeded in making the same journey to Spain where purchasing sex IS legal. Interestingly, Oblong Cinema aims to show films that are locally produced or that have some local connection, and as Asta live 'locally' and is the driving force behind the film, he had been invited to the showing and to participate in any questions or debate arising after the film. Hence, those who were present were blessed by Asta's presence and had the opportunity to talk with him. (More film reviews)
Should 'commercial sex'

be

legalised

in

the

UK?



Asta was asked about the prospect of commercial sex being decriminalised in the UK as there is mounting evidence that doing so would actually serve to reduce many of the problems associated with it. Asta basically said there is no chance of the British people waking up, they are living in the dark ages where disability is still taboo, people still hide it even today. Clearly then, prehistoric laws in the UK make it doubly difficult for people with disabilities to 'get laid', in addition to making safe sex promotion, treatment and monitoring more difficult. In 2009, UN Secretary-General Ban Ki-moon urged all countries remove bans on prostitution and homosexual sex, because "such laws constitute major barriers to reaching key populations with HIV services". In 2012, the Global Commission on HIV and the Law, which was convened by Ban Ki-moon, and which is an independent body, established at the request of the UNAIDS, and supported by a Secretariat based at the UNDP, reached the same conclusions, also recommending decriminalisation of brothels and procuring (wikipedia).
Asta also explained how none of the media or arts companies in the UK would support the film production, again forcing initiative outside of England to Belgium where Geoffrey Enthoven of Fobic Films was more than happy to expand upon the project and produce the film. For this reason the actors and scripts were Flemish but at no detriment to the quality of the film. Again, promoting the film in the UK was near impossible, cinemas were reluctant to show the film, Asta explained how it was about the money suggesting they were more concerned about lucrative turnovers than the people themselves. Nevertheless, Asta indicated that the film is being remade by Hollywood and is bound to be a big success.
Finally, in response to another question Asta expressed the view that we should not be contained by our fears, and not to let fear be an obstacle preventing us from fulfilling our desires, achieving our goals, dreams and aspirations. Asta is well known for his motivational talks and here talks to a student group about his personal motivations for buying sex.
For more information please visit Asta's website.